This week has been MUCH better than the previous week. =) I am thankful it is Friday – although we've had some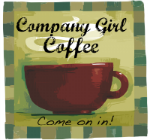 school delays with ice and freezing rain – things settled down a bit this week. Probably had a LOT to do with the fact that I had much to be thankful for! Pull up a couch cushion and grab a big mug full of coffee so we can chat!
I spent some time really looking at my schedule and penciling out my next few weeks. I've learned to write in pencil since I know I am not truly in charge of all that comes into my life – but it is still necessary to record appointments and prepare ourselves for our newest family member. And I like to pretend sometimes that I have it all together. ha!

I've been having one day a week of regular Braxton Hicks contractions for 3 weeks now. At my visit this week, after a "beautiful" non-stress test, the dr did a quick test to see if I was having preterm labor – but thankfully it was negative. I love my current doctor – he is so attentive to the things I say and doesn't ever talk down to me or even lecture me. But he is very thorough and doesn't like surprises, so I feel confident under his care. Baby is growing well, feeling heavier, and settling down low. Just like his biggest sister. We still have much to do to prepare for his arrival – but sketching things out really helped me feel like I'm not completely lost anymore. lol. *updated* – due to more contractions and a little spotting, spent a couple of hours in my drs office yesterday, too! No baby for 2 weeks. But no guarantee beyond that. lol. Getting ready for some steroid shots and watching closely cuz this little guy is already in position – even at this early stage! Reminds me of Curly – cuz she was the same way for 4-6 weeks before SHE came early…
I've run out of my selection of tea – and feel the need to stock up a tad. Of course as delivery approaches and breastfeeding becomes more prominent, I have to think about flavors and caffeine, etc. Of course red raspberry is a flavor I need to invest in – but I like to have variety, so I'll have to do some checking around and see what I can find.
Hubby & I are discussing homeschooling for our oldest next school year. Her school has been okay this year – it's a drastic change from the "perfect" prekindergarten teacher for 2 years before – but there are just a few things we're not totally thrilled about. Our public school district is NOT the greatest – and we are looking at homeschooling through a local Christian school. This means help with curriculum, some social interactions, working alongside a teacher-mentor, and state testing. I'm meeting with another mom who is already homeschooling her twin daughters through this program so we can get more info and take a look at the curriculum. We are going to try to put Georgie into a preschool not too far away, which will give her some time away and us some quiet time while we try our hand at homeschooling. All of this is STILL IN THE WORKS. Nothing has been decided or settled, and it will require some serious home renovation and remodeling – which we already know needs to happen. So it's a matter of discussion and prayer, and seeing how God leads us further.
So how has your week been compared to last week? I know some of you have been sick and others have been spending some time baking goodies. I'm feeling the urge to get baking more – but my body hasn't caught up with my brain just yet. Soup has been on our menu quite often – and I've baked some biscuits, but feel the desire to start baking bread regularly again. Need to dig out my Sweet Sourdough Starter recipe and get going on it again!!!
Have a great weekend and thanks for stopping by! Feel free to leave your mug on the counter and I'll just wash it up later!