Happy New Year to all of you!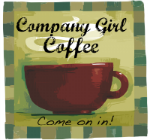 What a year 2009 was… Next week I'll be featuring some popular posts and recaps for 2009, so feel free to visit every day…
We were incredibly blessed this week with a new van. It was a surprising, and gorgeous, answer to prayer. Surprising because we have really only just started praying and hadn't started looking – and God wonderfully provided a van – PURPLE to boot. Okay – it's a deep purple – but it matches my new winter coat and my favorite pens, so I'm a stylin' soccer mom. LOL

Spending the day with my family – it's SNOWING outside – and beautiful! We played in the snow yesterday – the girls LOVED it – build little snowmen and threw snowballs. Georgie was making snow angels and Curly got into a big snowball fight with her Uncle Robbie and cousins, Larry & Moe…
We'll be watching the Rose Bowl Parade today (love it) and praying that the Buckeyes WIN the Rose Bowl!
GO BUCKS!
Hoping to make a cheese ball dip and some other appetizer goodies. Taking it easy and enjoying each other.